Howard Stern is an American radio and television personality, producer, author, actor, and photographer. The Forbes 2016 list has ranked Stern as the 7th highest paid celebrity, after musician Taylor Swift who topped the list, the band One direction who came second and the best selling author James Patterson who charted third. Joint fourth on the list were Psychologist Dr Phil and Portuguese Real Madrid Footballer Ronaldo. In sixth place was comedian Kevin Hart who received the 5th highest amount of income before tax.

New York born and Boston University graduate, shock jock DJ Howard Stern aged 62 has earned approximately $85 million during the last 12 months between 2015 and 2016. Stern is best known as the host of The Howard Stern show, his long-running radio show which is known for very controversial content. Reportedly in December 2015, Stern signed a new 8 figure contract with Sirius XM Radio which includes an app and video streaming of the show. He works relentlessly to create the best possible radio content for his listeners.

This article on Stern is the 7th article in the YouRCooK Series on the Nutrition Habits of the 100 Wealthiest Celebrities of 2016. Can we boldly assert that every word written about each celebrity's nutrition habit is 100 percent accurate, unfortunately we cannot do that.

Please be aware that the information we find online about a celebrities eating and drinking habits is only as accurate as the original data source. We will make every effort to contact each celebrity on the list or their representative to ask them about their general nutrition habits but lets be honest, they are highly unlikely to respond to such a request. So until they do, you will have to make do with our less than perfect sleuthing skills to ascertain this information.


We will continue with writing about celebrities' nutrition habits in order to establish whether there is a link between earning a shed load of money and following a particular eating plan. So far, we have not uncovered a convincing  link but such a theory has yet to be disproved, but as the study continues, and the more celebrity diets we dissect, presumably the easier it will be for us to effectively evaluate whether a causal link exists. 


So What Does Howard Stern Eat?

Well we came across this article which discussed Howard Stern advising a member of his staff on what they should do to lose excess weight. Stern believes in the importance of finding people who have been through what you have gone through and managed to achieve what you desire. Learn from them, study their journey and strategies and follow their healthy journeys. You are either mindful of what you eat and how much you move or you aren't. That seems like a good philosophy to follow.

Stern acknowledges that it is challenging to break habits that don't benefit us and it can be mentally draining trying to get healthy. It is a process which takes patience but the beauty is that you can restart again and again until you get better at it. There are no overnight successes and a shortsighted approach to body transformation helps no one. Quick fixes do not last and yo yo dieting helps no-one.

Howard also thinks enjoyment should be apart of a healthy lifestyle. If you do not enjoy the nutritional strategies and workouts, sustaining them will be a big struggle.

Stern also provides examples of some of the meals he preps to eat which are:
Breakfast - Egg Whites, half piece of toast and fruit. (Nice balance of protein and carbohydrates)




Lunch - Salmon with 1/4 baked potato and veggies. (Nice balance of protein, carbohydrates and vegetables)




Mid-afternoon snack - Apple (Does an apple a day keep the doctor away?)




Dinner - Eat out or at home (protein with veggies/fruit)





Howard takes his nutrition and fitness seriously. In 2012 he announced that he would become a pescetarian and only eat fish and not eat meat anymore due to his concerns about animal welfare. Stern is also a keen runner and when his wife Beth Ostrosky was training for the New York City Marathon, he would train with her.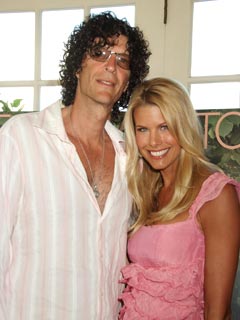 We have briefly looked at Howard Stern's nutrition habits and it is clearly apparent that eating healthily is very important him. He encourages others to eat healthily and he follows this path himself.
So in this instance, a link between  'healthy nutrition' and a healthy bank balance exists for this wealthy celebrity.

Next in the YouRCooK series on the nutrition habits of the top 100 wealthiest celebrities of 2016, is Lionel Messi. So take a look at
http://www.your-cook.com/blog/616-nutrition-habits-of-lionel-messi-8th-highest-paid-celebrity-of-2016
to find out about the nutrition habits of this world renowned Argentinian footballer.

Our site, YouRCooK helps you find healthy meal prep and meal kit services to suit your nutrition, budget and location requirements.
So take a look and find a healthy meal delivery service that can deliver to you whether that be your home, office, gym or another convenient location.

Please also fill out our Prep Kit questionnaire so we can match you with the best fit meal packages depending on your preferences and requirements at http://your-cook.com/prep-kit

If you want to find out more about the healthy meal prep trend that has swept the world in recent years, view our article here.
Currently we have almost 1000 healthy meal management services
from over 30 countries listed on YouRCooK.
We are also organizing a series of Meal Prep Expo events in the UK and USA, for further details visit
http://www.your-cook.com/meal-prep-expo